---
Note
We recommend the fully responsive browser experience to access your Parse.ly Dashboard from a mobile device.
If you've tried accessing your dashboard from a mobile browser and you still want to try our iOS mobile app, then you may download it in Apple's App Store. After downloading the app, log in to access your dashboard.
Although a Parse.ly Android app is unavailable, you can load the web dashboard on mobile browsers.
Device Support
The Parse.ly iOS app supports iPhones, iPads, and iPods Touch that are running iOS 8 and later versions.
How to Use the Parse.ly iOS App
Main Screen
View a graph of page views for the current day as well as site metrics like visitors, page views, social and search referrers, and engaged minutes if available. You can view metrics and top posts for the current day or the last 10 minutes. Sort the top post listing by tapping on each metric button.
The real-time graph shows page views per minute. You can see how today (green) compares to the eight-week average (gray).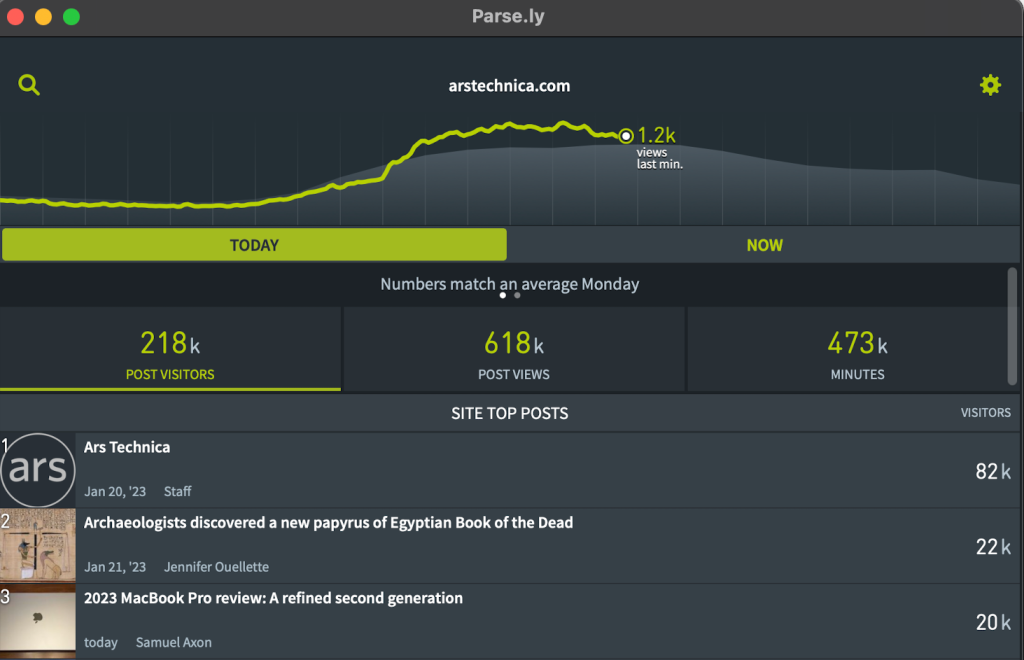 Post Detail
View details about a specific post like the post's page view graph organized by traffic source, visitors, engaged time, and referrers.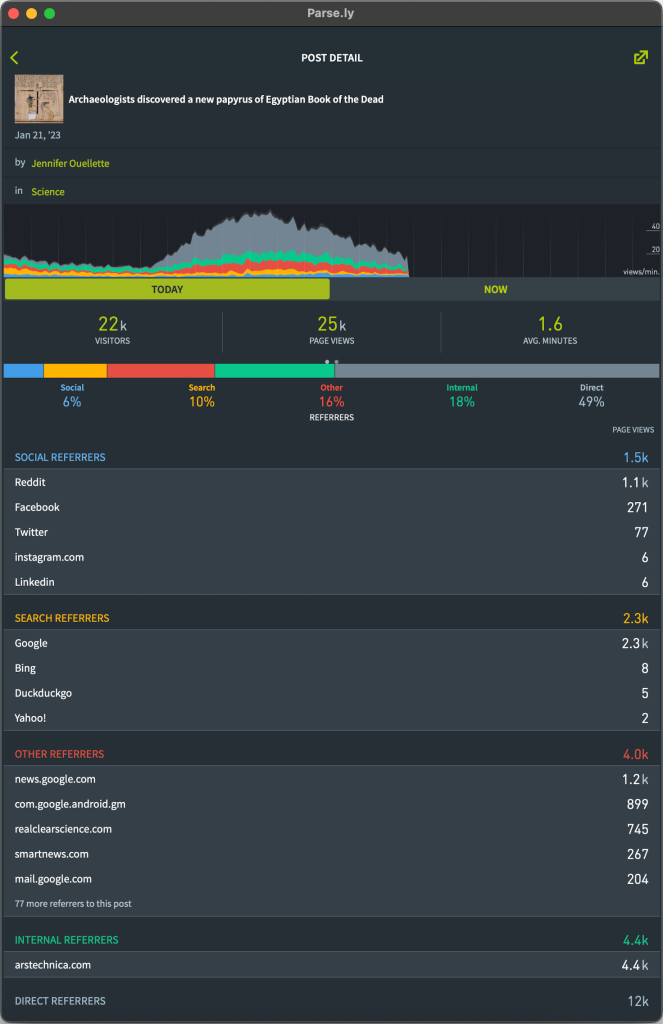 Search
Searching for authors, sections, and tags will allow you to filter the main screen by that specific selection. You can also find specific posts by title or URL.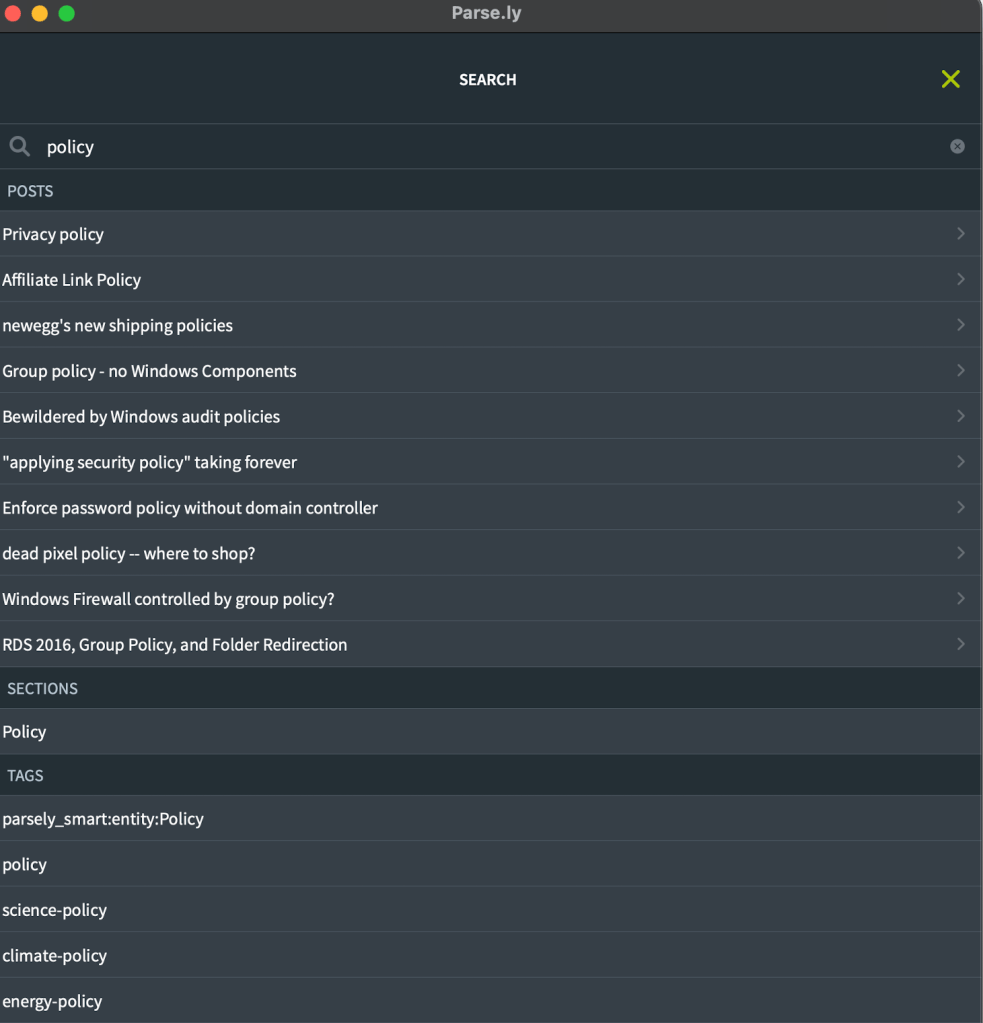 Network Rollup
If you have access to multiple sites in Parse.ly, then you can switch to a different site or your network's rollup on the settings screen.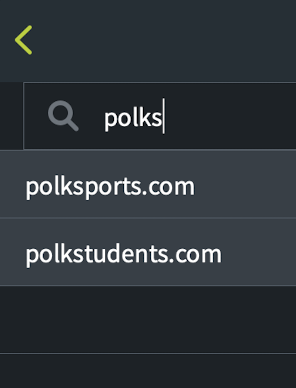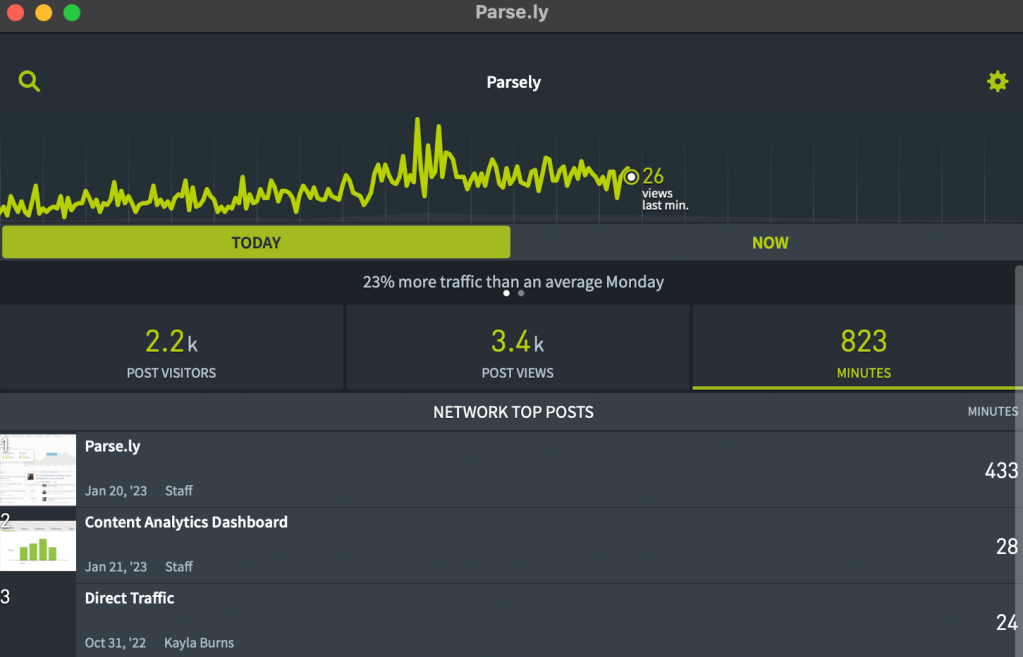 iPad Split View Multitasking
To run the Parse.ly iOS app next to your site on the iPad, swipe from the right edge of the iPad screen to load the Parse.ly app at the same time as a mobile browser. This multitasking feature works on the iPad Air 2 and later models.
Last updated: August 16, 2023