The Billing page is a place where Parse.ly admins can view key metrics that pertain to their contract terms.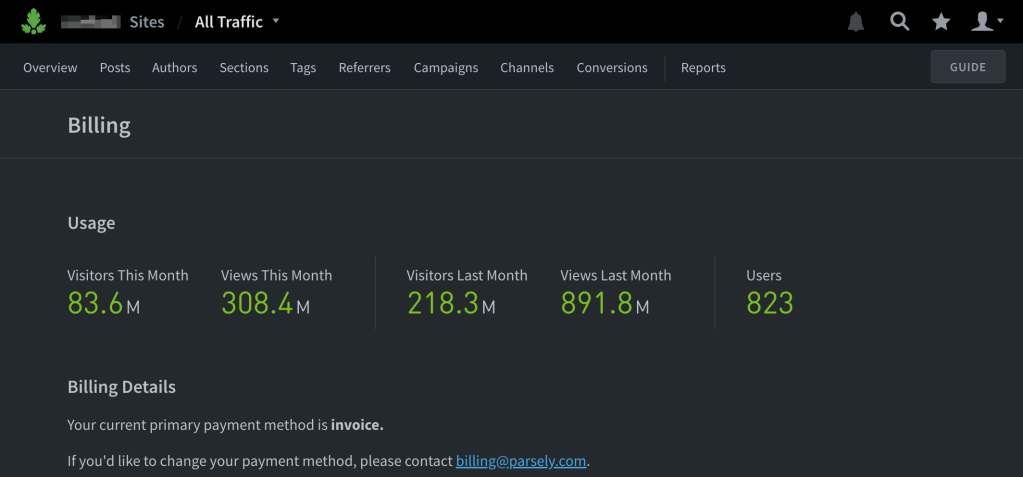 Where to access Billing
Admins may access this page by following these steps:
Log into your dashboard.
Click on the silhouette icon 👤 to access the Account menu in the top bar.
Select "Billing".
WordPress Reference
This page is available at the Site, Site Group, and Network level.
What's here?
Usage
Visitors this month
Views this month
Visitors last month
Views last month
Users: for more details of your team usage, visit the Parse.ly Usage page
Billing Details
Here you will see your primary payment method, i.e., invoice or credit card. If are using Parse.ly on a trial basis, there will be a place to add your credit card information and a link to contact a representative.

Last updated: September 12, 2023