The Top Posts page shows the best performing articles based on the selected time frame, metrics, and filters. Users can also click into the detail page for any post to see additional information about that page.
Real-time data
The Posts page defaults to the Pulse view of real-time data.

Clicking Pulse/Historical will toggle between real-time and historical data.
The green trend line shows traffic for the current day.
The gray shaded area shows the eight-week trailing average.
Hovering over a post title will show its proportion of all traffic.
Specify a time frame for real-time data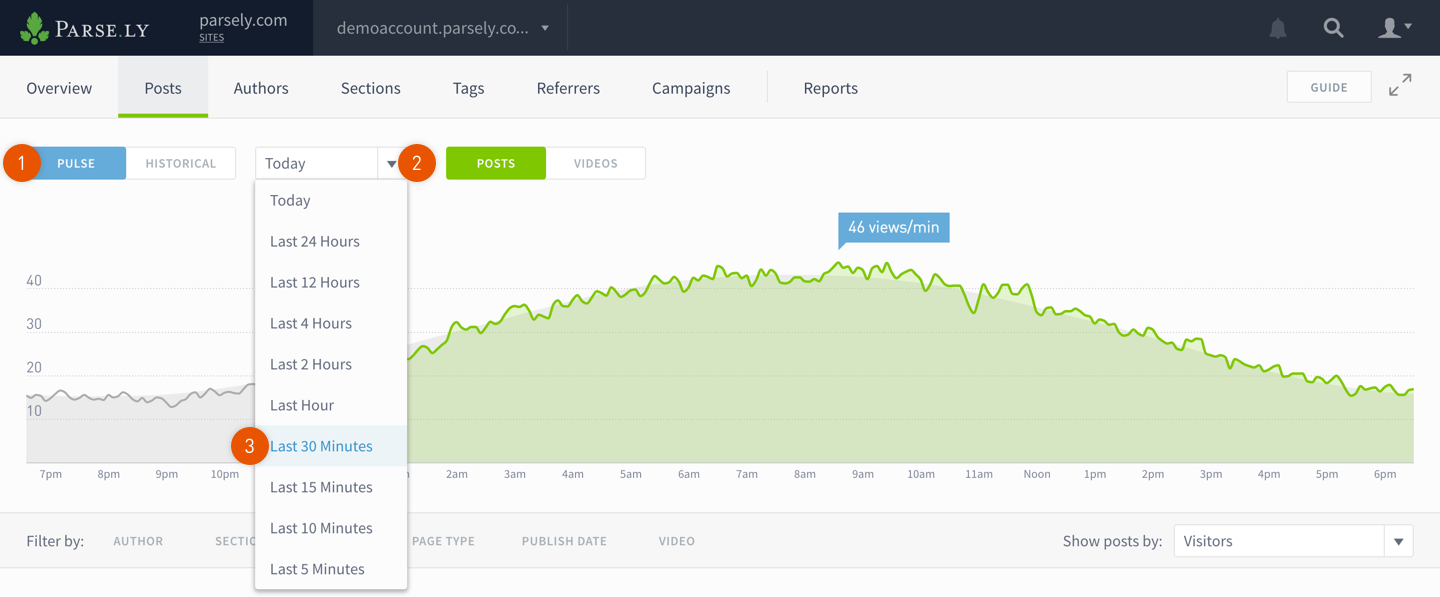 Click Pulse.
Click the dropdown.
Select the time frame.
Historical data
Click on Historical to see a bar graph of long-term traffic data. Historical defaults to the current day.
Specify a time frame for historical data

Click Historical.
Click the calendar icon.
Use the calendar or click one of the preset ranges to specify a date.
Click Apply.
You can also click and drag the bar graph to select a date range. Click and drag the line graph beneath to scroll through the dates.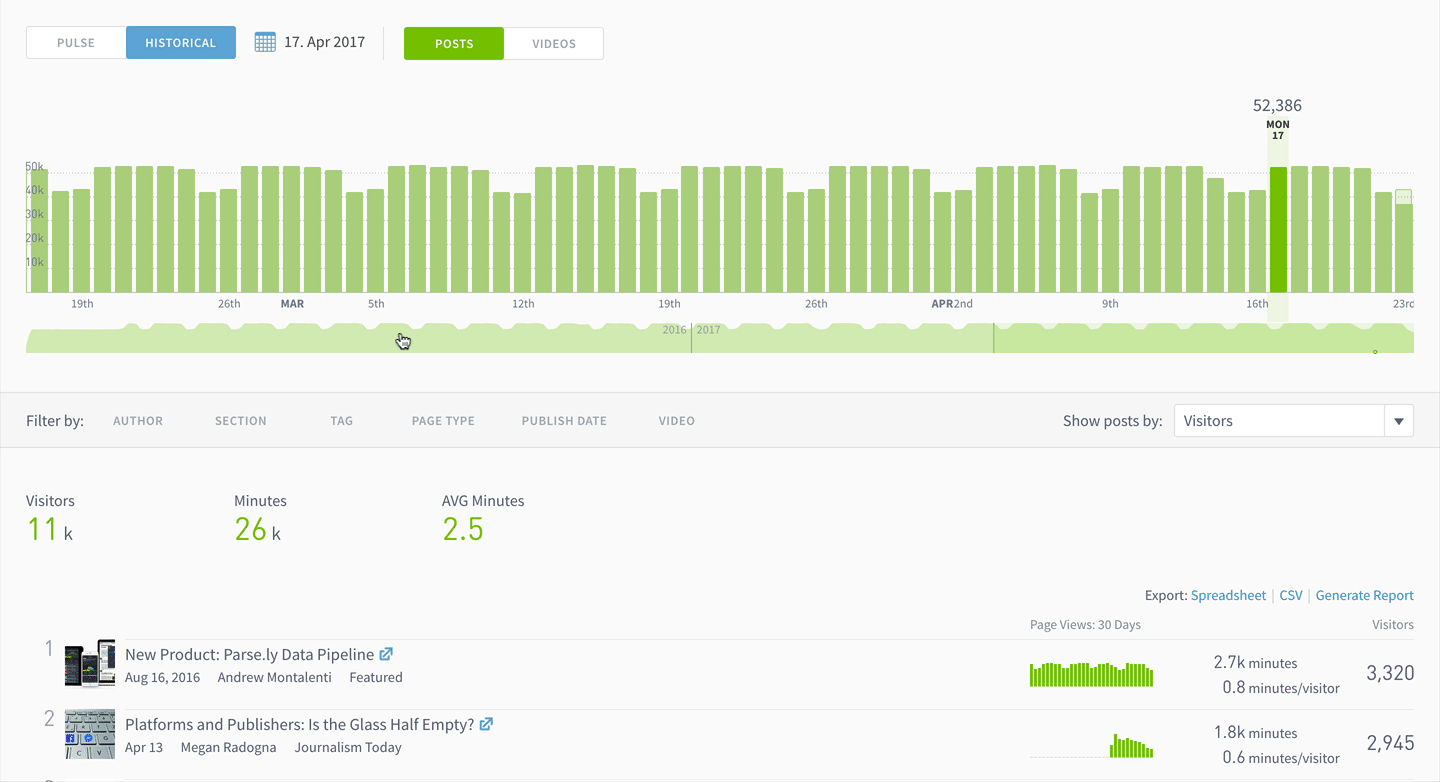 Filters and metrics
Filter posts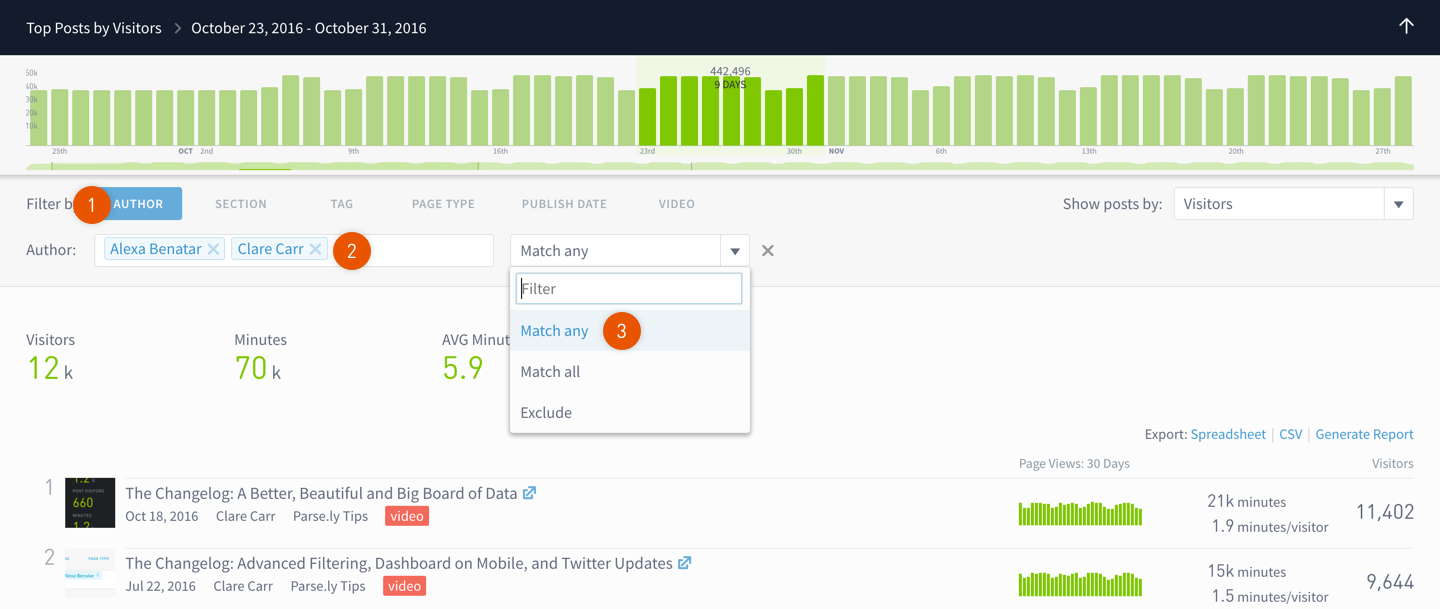 You can filter based on author, section, tag, page type, publish date, and video.
Click a filter.
Enter who, what, or when you want to filter (e.g. the name of an author, the title of a section).
Select how you'd like to filter results.
Select a metric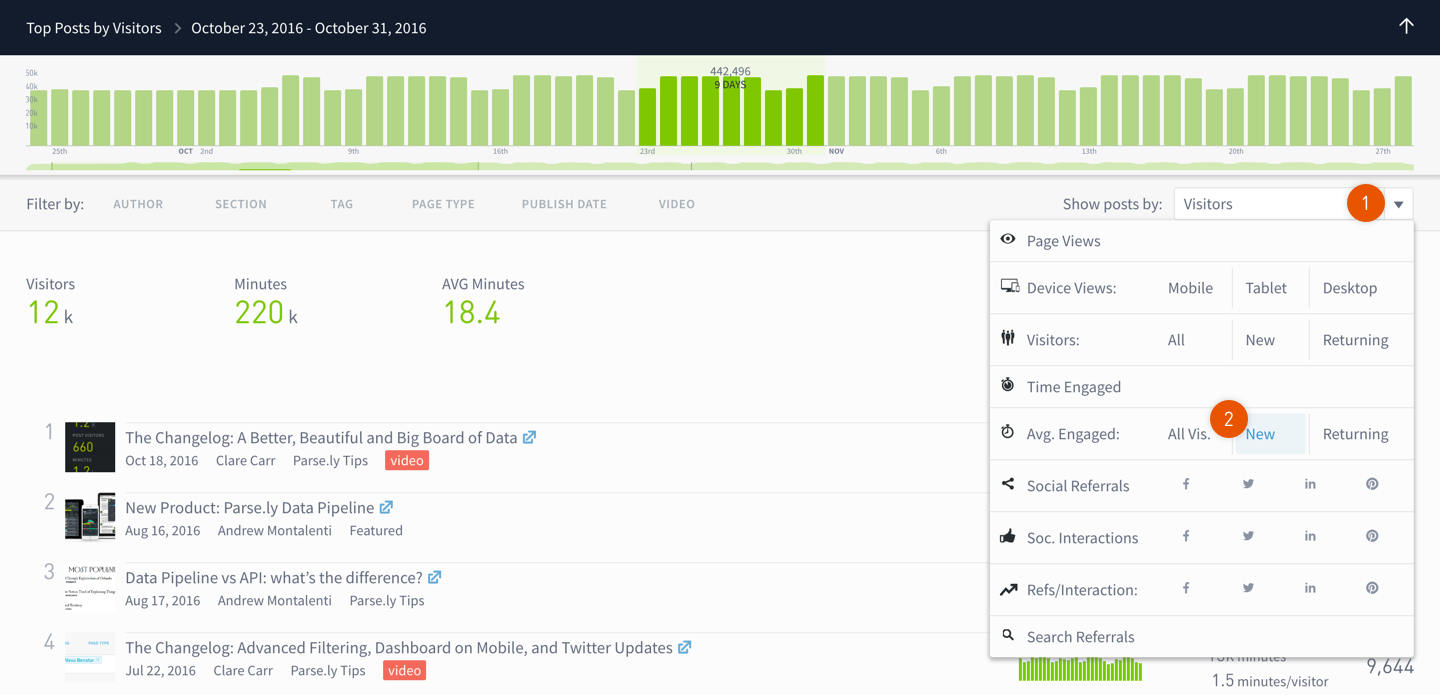 Click the dropdown.
Select a metric.
View Top Posts on a big screen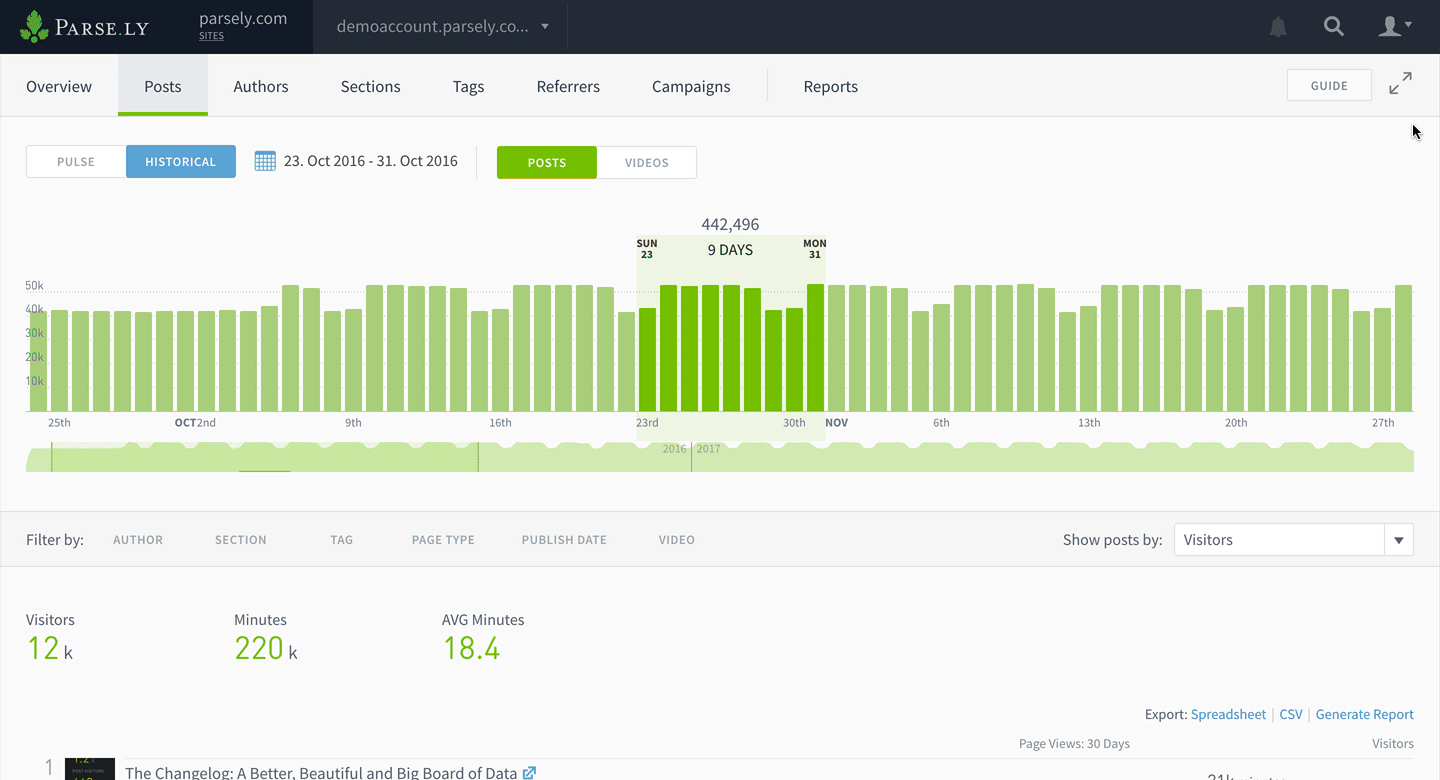 Once you've selected the time frame, filters, and metrics that matter most, click the expander icon in the top right to show a big-screen-friendly version.
Get detailed information on any post
Click the title, author or section link of any post to see more details.
Last updated: January 27, 2023