Network Rollup and Site Groups
Network rollup and site groups let companies see data from multiple sites in one place. To enable these features, contact support. Once enabled, learn how to adjust site, site group, and network preferences.
Network Rollup
Network Rollup gives you a bird's-eye-view of how posts, authors, sections, tags, and traffic sources are performing on every site in your network.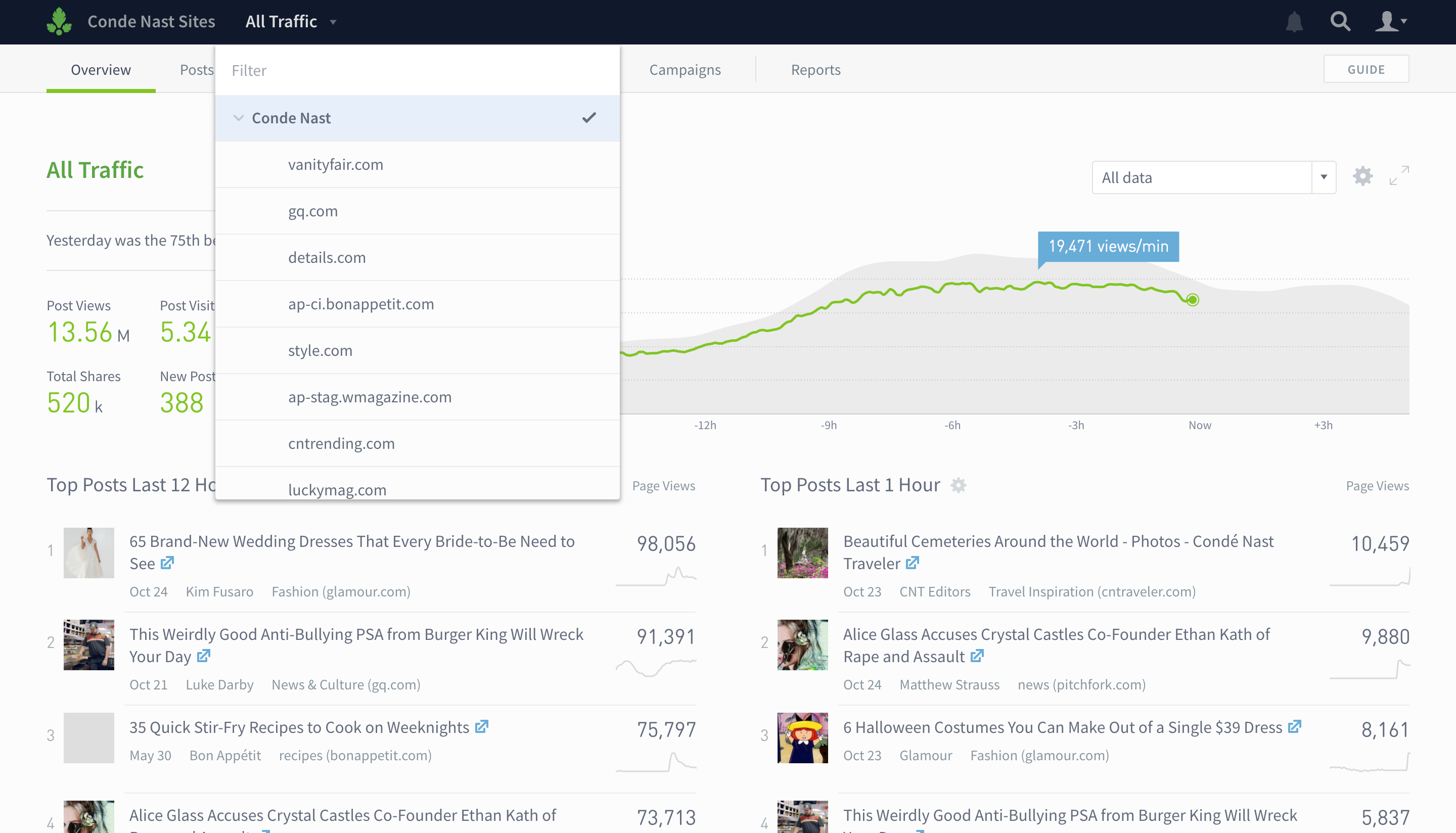 How Network Rollup works
Once Network Rollup is enabled, you'll be able to select this view from the site drop down.
Users will only be able to see the rollup view for the sites they have access to. For instance, an editor for Conde Nast who has access to Wired and Vogue will be able to see all the data for both sites, but not the whole network.
Site groups
While Network Rollup shows all the sites in your network, site groups show data only for the sites you select.
Create a site group
Only network admins can create site groups.

Click the account drop down.
Click Site Groups.
Click Create Group.

Enter the name of the group.
Add sites.
Click Create.
See data for a site group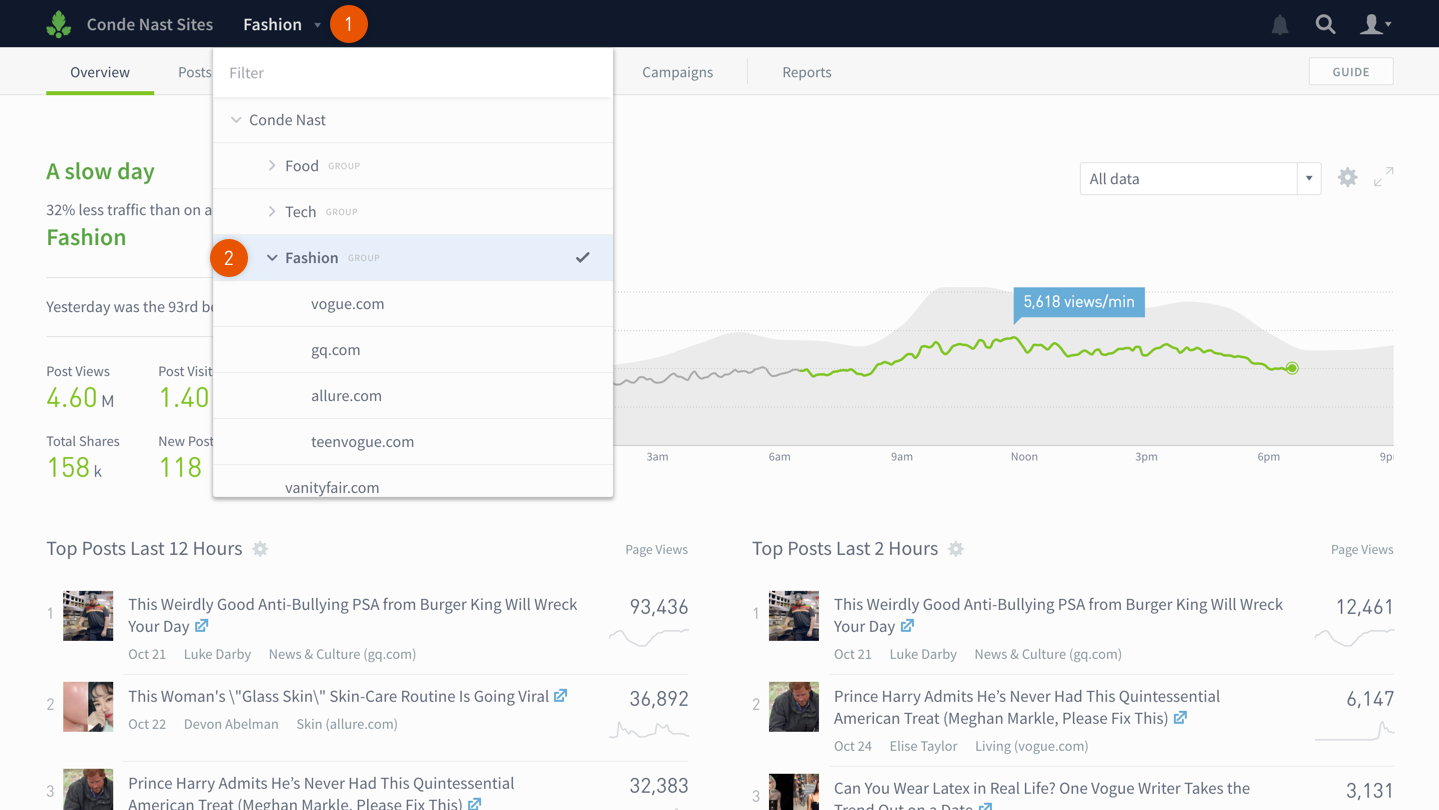 Click the site drop down.
Click the site group name.
How site groups work
Network Rollup must be enabled in order to create site groups.
Only network admins can create site groups.
A site can be placed in multiple site groups, but you cannot create rollups of groups, only sites. So you couldn't for example, create groups called North Carolina, South Carolina and Georgia, then create a rollup called South of those groups. But you could create a rollup called South and include all of the sites found in each of the three groups.
Site groups are visible to users who have access to all sites within that group. For instance, if there's a site group called Fashion comprising Vanity Fair and Vogue, a user with access to both Vanity Fair and Vogue will be able to see that group. A user who has access to Vanity Fair, but not Vogue, won't be able to see the Fashion site group.
Last updated: March 10, 2023