Can I share data with individuals who do not have a Parse.ly login?
Need to share data with someone (a freelancer, client, consultant), but don't want to grant them access to all of your Parse.ly data? We have a couple solutions that allow you to do this: shareable links, exports, and reports.
Shared Links
Many of the screens you visit in our dashboard have a small, teal "Share" icon located in the upper righthand corner of the page.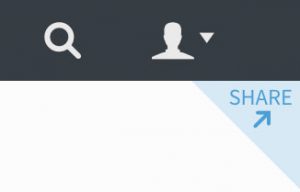 Upon clicking on this "Share" icon, a unique link is generated that can be shared with anyone, even if they do not have access to the Parse.ly dashboard. By clicking on the link, the individual can then see all of the data on the page where you generated the link. They will not be able to navigate away from this page and see any of the other data in the dashboard. If someone tries to do so, it prompts them to first log in.
Shared links do not expire, but access can be revoked via the settings page accessible via the top bar of your Dashboard.
Exports
List pages all include an option to export data. You can download in CSV or Excel format. These sheets will include additional breakdowns and then can be shared in file format.

Reports
You do not have to have dashboard access to receive emailed reports. Either during report creation or after the report has run, you can add email addresses that you want to send the report to. Simply type in the emails of those who you would like to receive the report separated by a comma.
Last updated: September 08, 2023