---
The Details report shows a data summary for a particular author, section, tag, or for the whole site. It's helpful for gauging performance during a certain time period, like the last week or the last month. See a live example.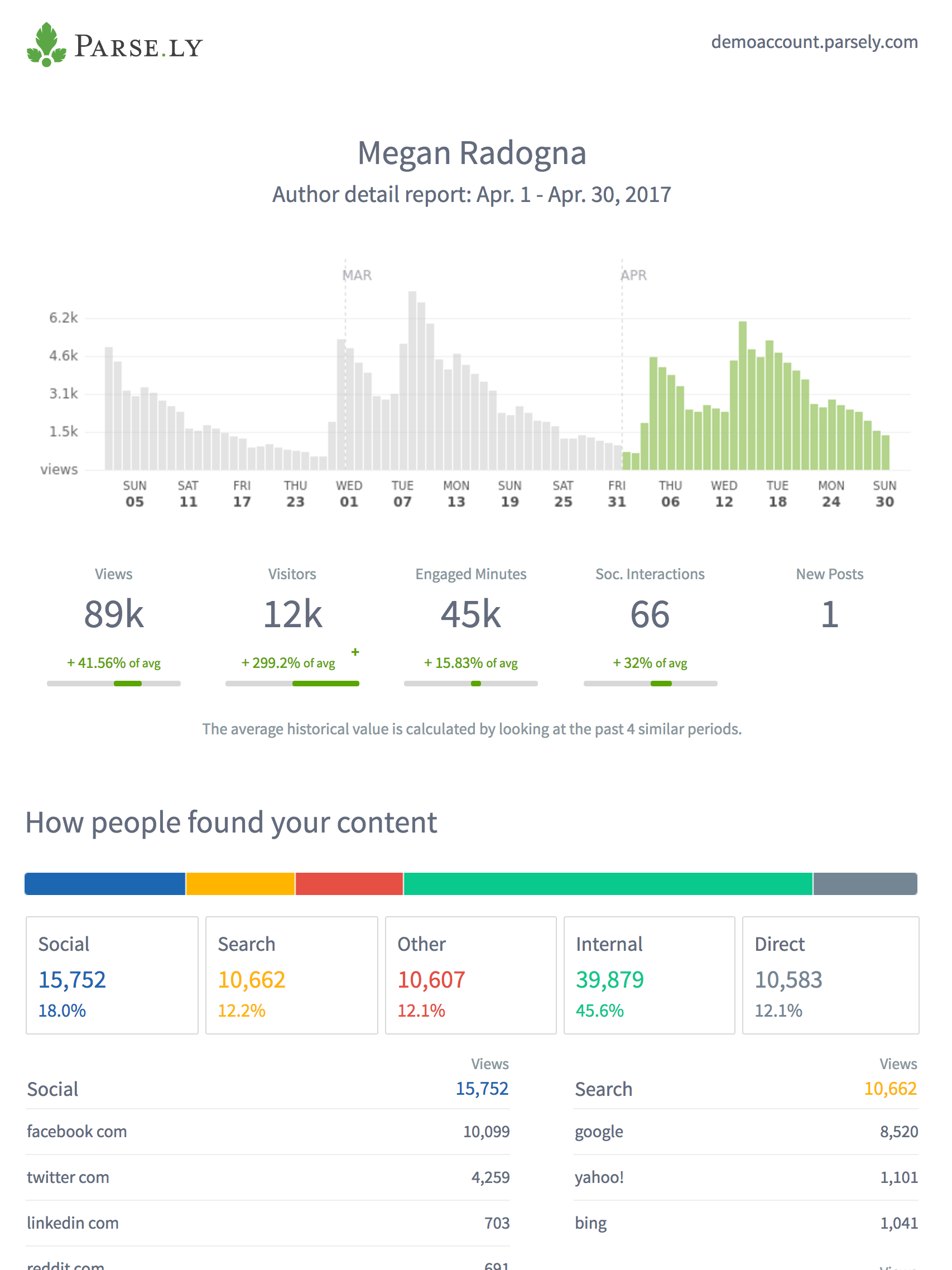 The Details Report is split into sections.
The first section shows traffic for the selected aspect (author, tag, section, or site) over a certain time period. The benchmarks for each metric provide insight into where your traffic is improving or lagging.
How people found your content shows a breakdown of referral traffic and the top referrers from Social, Search, Other, and Internal.
Device Breakdown shows where people read your content—on a desktop, mobile device, or tablet.
Visitor Breakdown shows how many new and returning visitors you had in the selected period of time.
Top Authors, Top Sections, and Top Tags list the highest performing authors, sections, or tags by average page views on new posts or average video starts.
Top Posts and Top New Posts list the highest performing posts or videos based on a selected metric.
Variables
You can customize a Details report by changing the settings when you create or edit the report.
| | | | |
| --- | --- | --- | --- |
| Aspect | Repeat | Parameters | Filters |
| Author Section Tag Site, Site Group, or Network Campaign | Once Daily Weekly Monthly | Aspect Time Period Content Type Metric | Author Section Tag Page Type Published date Campaign Group |
Tips
This report is interactive. Click a particular referrer, post, author, section, or tag to see more details in the Parse.ly Dashboard.
Last updated: August 16, 2023