Apple News (APLN) is one of several available distributed channel integrations. This document provides enablement and configuration guidance.
Enabling the Apple News Channel
Before you begin
Ensure that you've purchased Apple News Tracking by reviewing your contract. Contact your Relationship Manger, or value@parsely.com, with questions.
Email the Apple News Team with the following information:
Note: your Account ID and Dashboard ID are the same value
Review the following options and contact Support if you wish to include APLN in your metrics.
Including or excluding Apple News
You have the option to either exclude or include APLN page views and engaged time from top-line metrics in the Parse.ly Dashboard. The default option is: exclude.
If you include, it will appear in all parts of your dashboard.
If you exclude, it will show up only on the Channels page, the Apple News details page, and in the Channels breakdown on the post or page details. It will not show up in Overview or top-line metrics.
Include
Overview
APLN data affects virtually everything on Overview, including Post Views, Minutes, Avg. Time, and New Posts (note that new posts are deduplicated, so if you have the same article on the website and on Apple News, that only equals one new post).
If you choose this option, you'll likely have "a very good day" for 8 weeks until our 8-week rolling average can adjust to the new influx of data.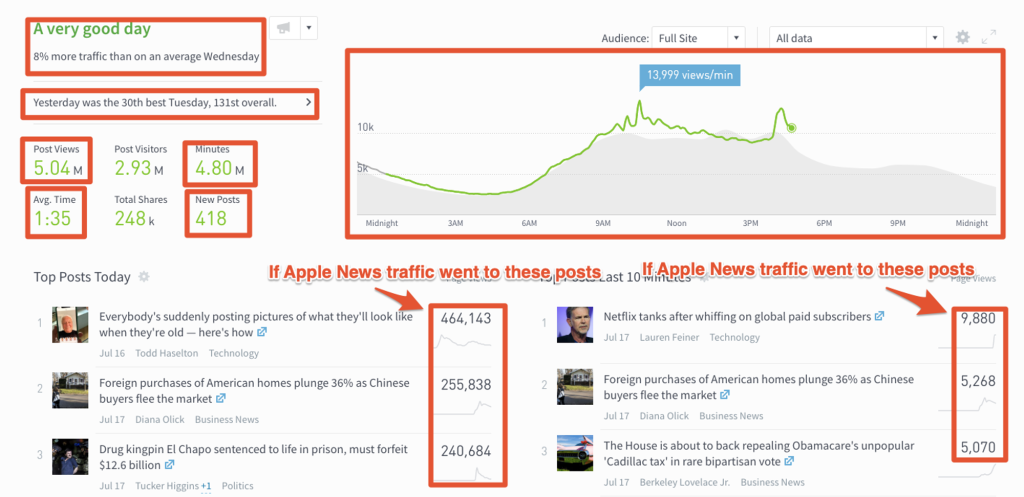 Listing pages
Posts or Pages, Sections, Authors, Tags, and Campaigns all include APLN traffic in the top graph, page views, avg time, total minutes, and new posts (new posts are deduplicated and only count once).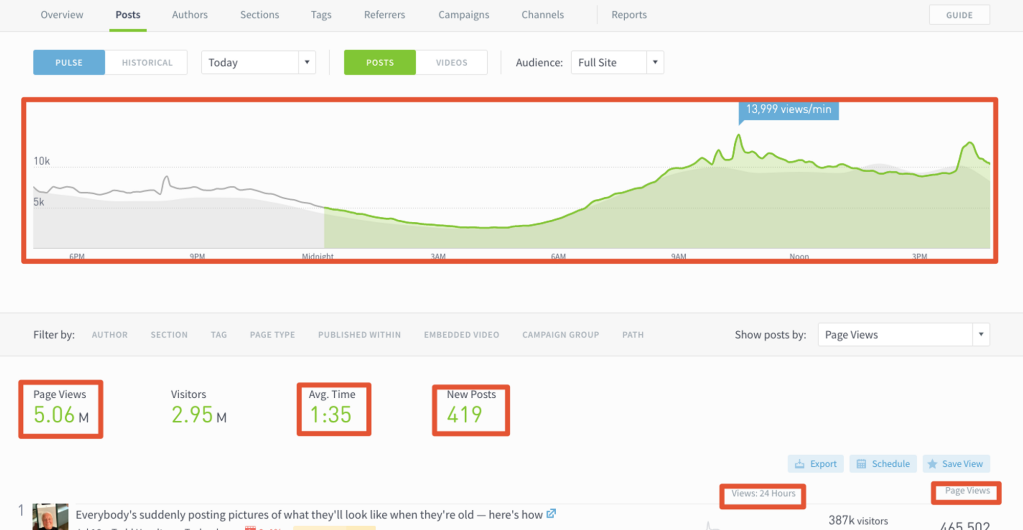 Post or page details
APLN data is included in:
page views, minutes, and avg. time totals
the Apple News row in the Channels breakout
the top graph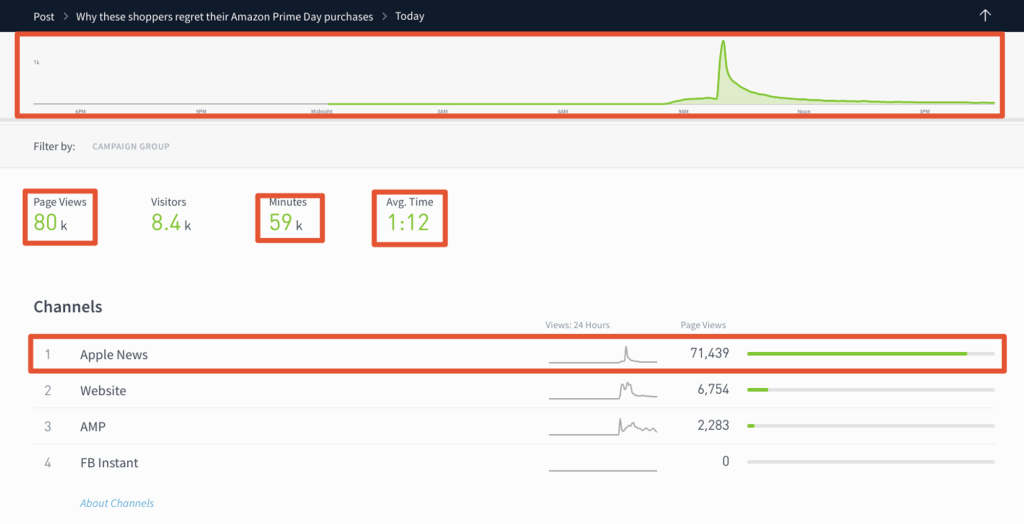 Channels page
APLN data appears in:
the top graph
the Apple News row in the Channels breakout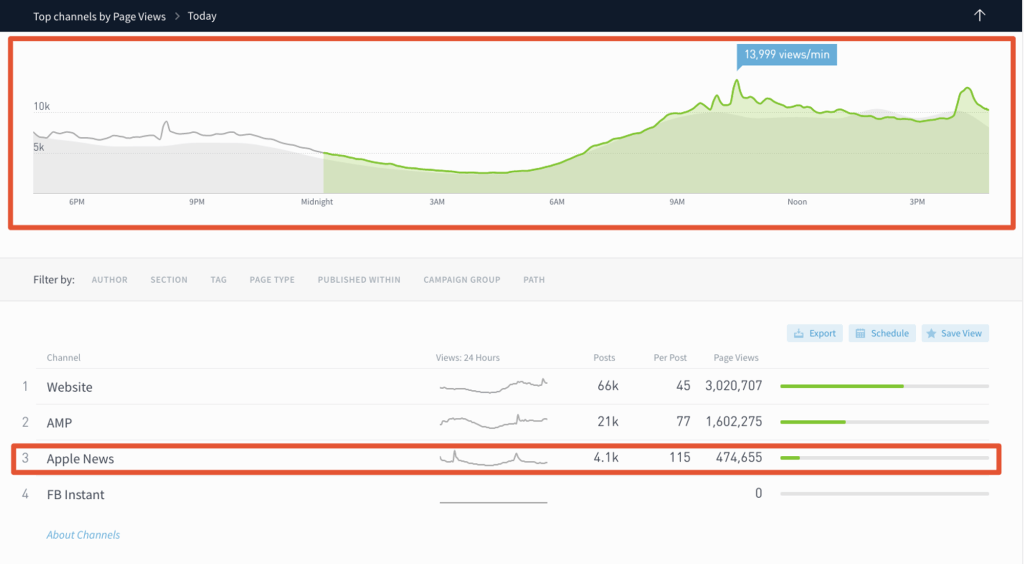 Apple News page
All of this is APLN data.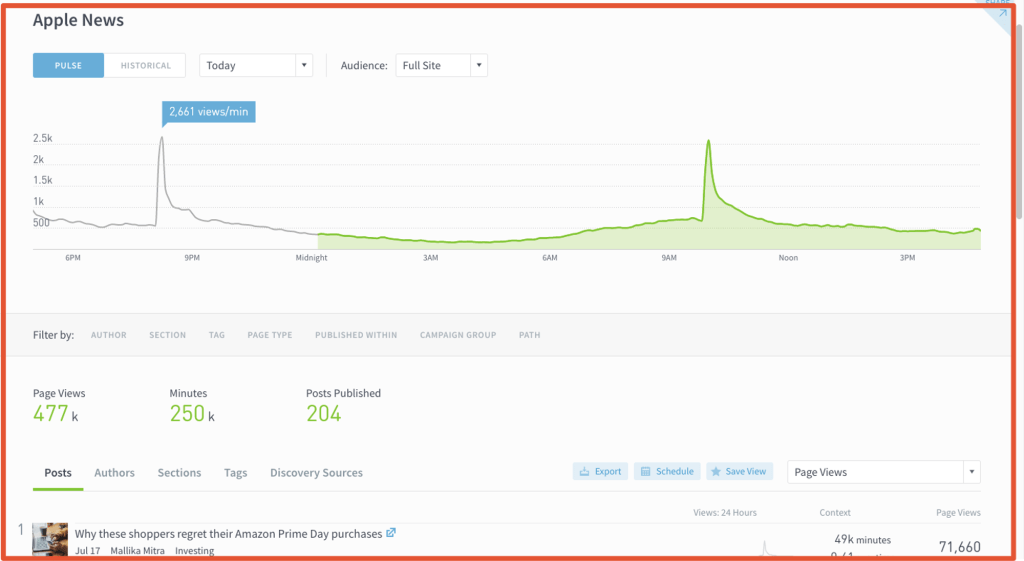 Exclude
By default, we exclude APLN data from the Dashboard Overview and top-line metrics.
Overview
No APLN data appears in the Overview.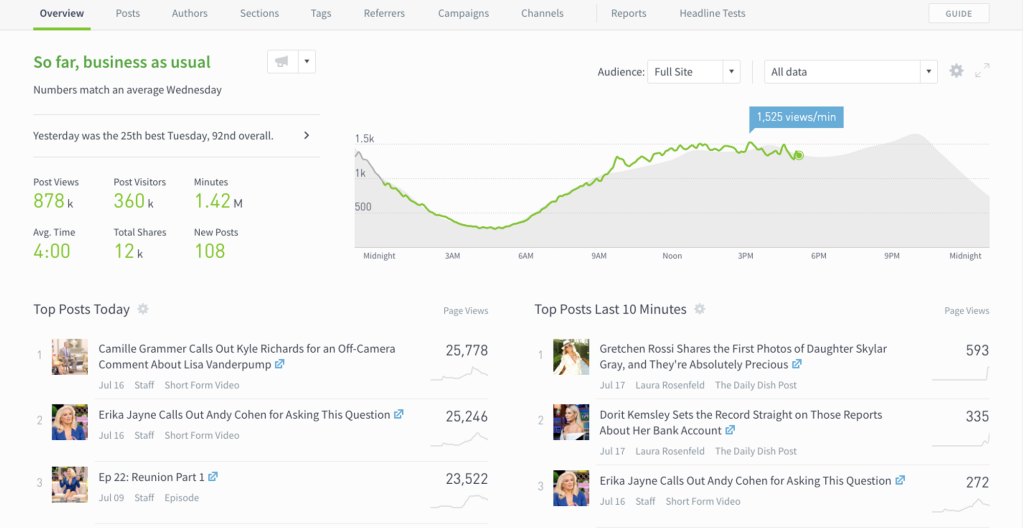 Listing pages
No Apple data is included for these pages at all, in either the pulse (real-time) or historical view.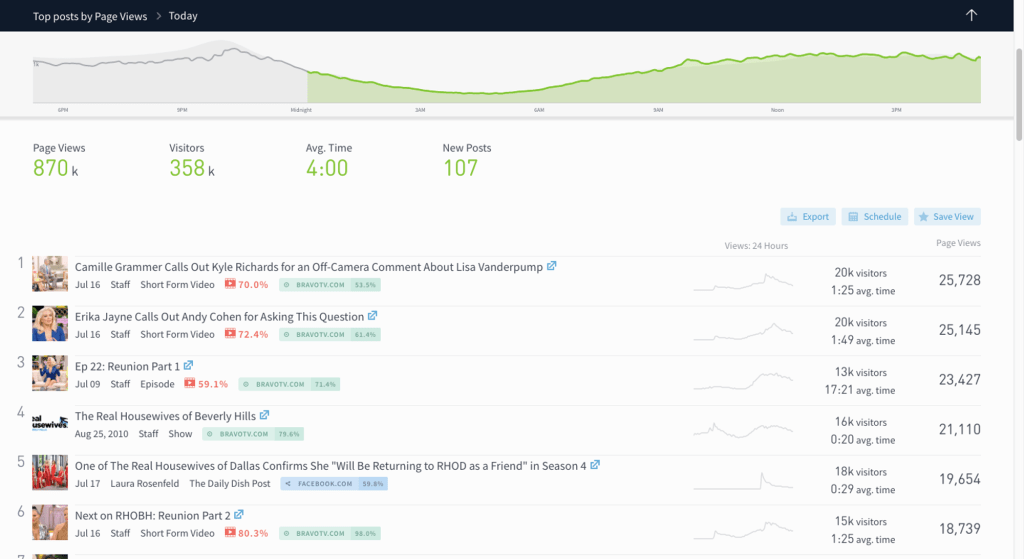 Post or page details
The only place APLN data appears is in its own row in the Channels breakout. APLN data is not included in the top graph or total Parse.ly numbers.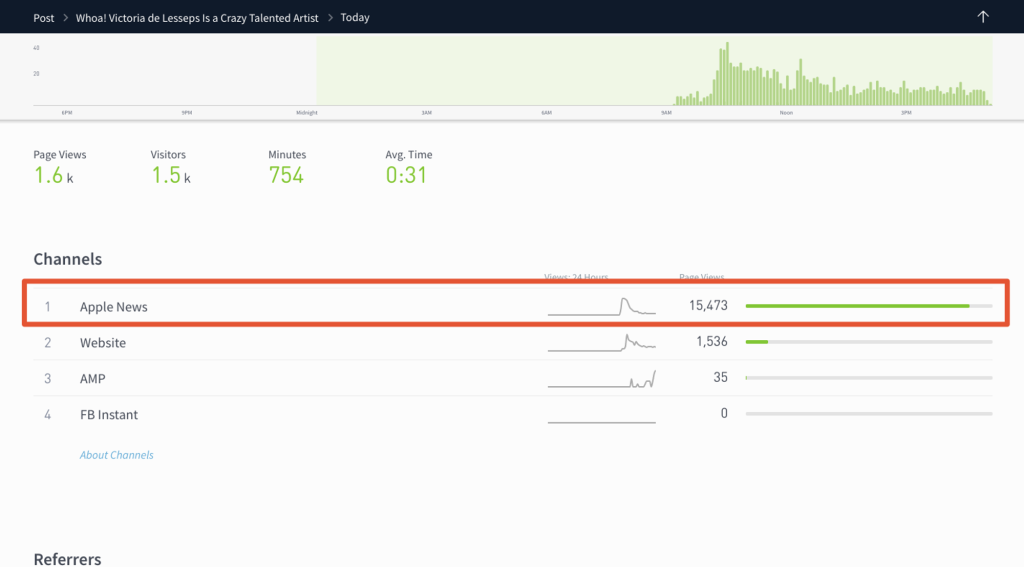 Channels page
APLN data is in its own row, but not in the top graph.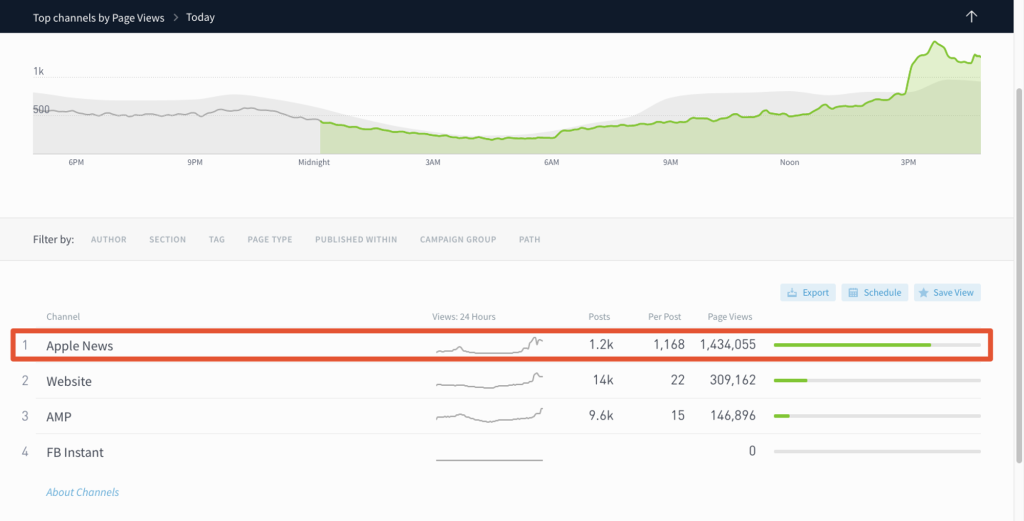 Apple News page
All of this is APLN data: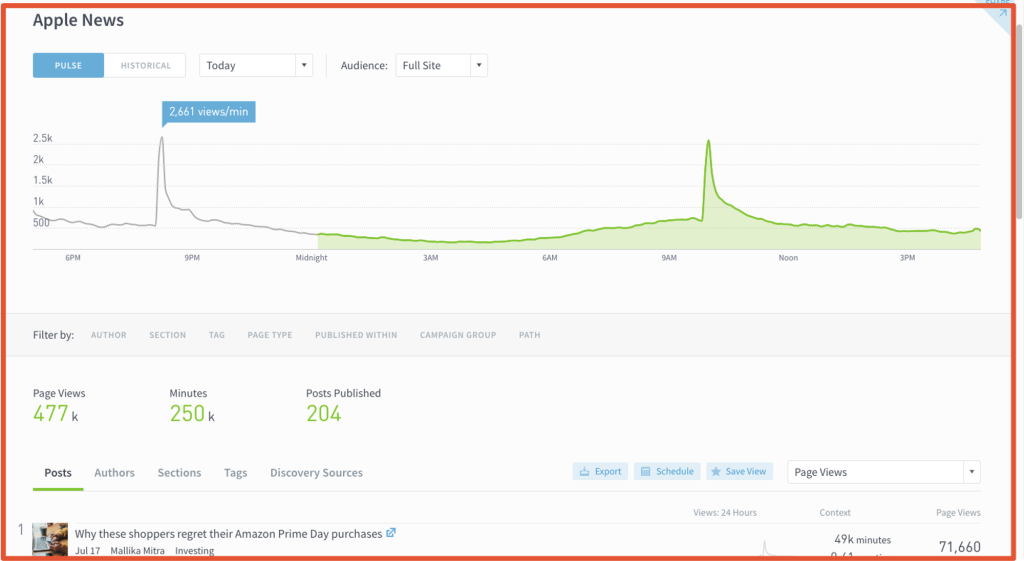 Last updated: October 19, 2023