How do I see statistics about an article I'm viewing in Parse.ly?
1. Use the Parse.ly Overlay bookmarklet

The Parse.ly Overlay bookmarklet layers real-time content analytics on top of your site. Once Overlay is activated, clicking the bookmarklet will open a panel with engagement metrics, traffic breakdowns, and referrers. Click on the title, author, section, or referrer to open a details page in the dashboard.
2. Use Parse.ly Search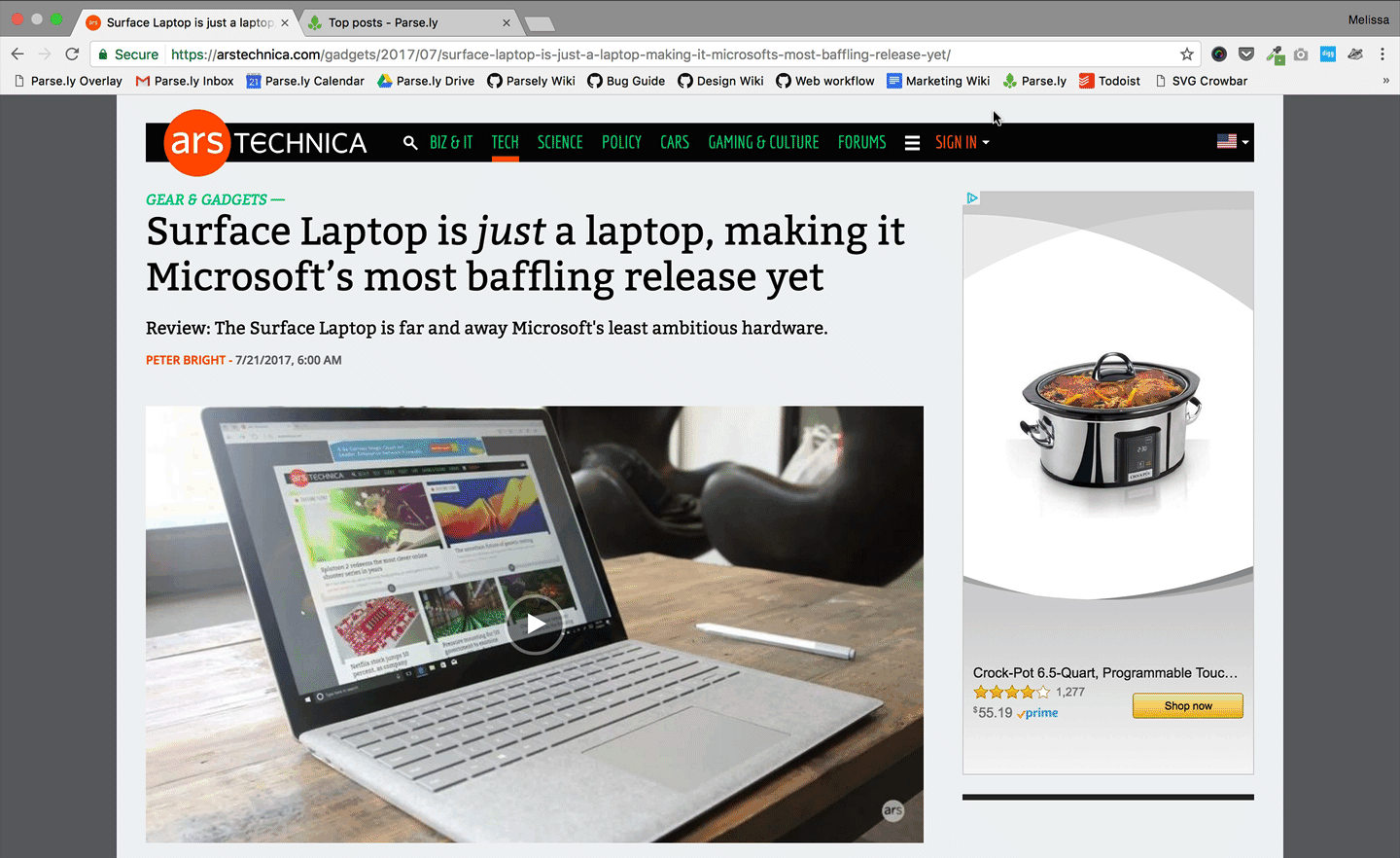 Use the Parse.ly search feature in the upper right-hand corner of the dashboard. You can search for a post title, post URL, author, tag, or section and our system will list the results. For an in-depth how-to on the search function, read this post.
Last updated: December 02, 2022