Introduction to Parse.ly Integrations
Welcome to the Parse.ly integration process! The Support team will help you get started so you can use your new Parse.ly products. This document contains answers to your questions: the who, what, where, when, and how of Parse.ly integrations.
Who will we work with?
A member of the Support team will be assigned as your integration project manager (PM) and will work closely with your Relationship Manager (RM) from Parse.ly's Customer Success team.
Where is our integration project?
Your PM creates an Asana project customized based on the products and features in your contract. This project contains implementation instructions specific to your technical stack and preferences based on info gathered from a technical questionnaire we will ask you to complete. The tasks and milestones contained within will help keep your team on track to complete the project correctly and in a timely manner.
Who is responsible for completing tasks?
Tasks and milestones are divided among 3 teams:
Business: The end-users of Parse.ly products (e.g. editorial, content, marketing, executive stakeholders).
Technical: The people who will work on the Parse.ly integration (e.g. product, development).
Parse.ly: The Integration Project Manager and Relationship Manager.
Each task and milestone in your Asana project is labeled with a tag identifying the team responsible for completing it. As you progress through the integration, tasks are assigned to a representative from each team as they are ready to be worked on.
What development work is required?
This varies based on the products included in your contract and project. Here's a quick overview of our products to give you an idea of the development effort for each:
How do we get started?
Completing the technical questionnaire is the first step in your integration project. Be sure to designate a member of your technical team to provide responses as quickly as possible. Once we receive your answers, we'll set up a kickoff call so you can meet your PM and RM, discuss your team's goals, review the integration process, and talk about future steps like training.
When will our integration be complete?
This varies depending on several factors: which products are included in your contract, how many sites you'll track with Parse.ly, and the availability of your development resources. Due dates and timelines are included in your project and represent an estimate of the amount of time each task and milestone should take to complete. If you can complete steps ahead of time you can keep moving forward. Alternatively, the timelines can be adjusted if you need additional time to complete some steps. Our goal is to help you implement our products correctly so that your team can begin using them as quickly as possible.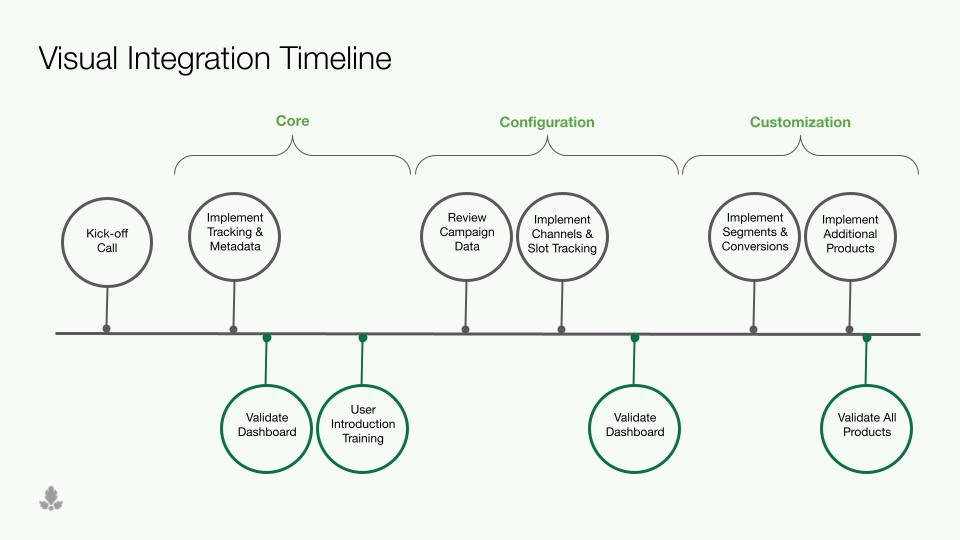 How can we receive technical help in the future?
After your integration project is complete, the Parse.ly Support team will continue to be your go-to resource for technical procedures, questions, and issues throughout the life of your account. The best way to reach out is to email support@parsely.com and cc your Relationship Manager.
Last updated: August 16, 2023