How do I reset a password if I can't log in?
Visit the Parse.ly login page at https://dash.parsely.com and click "Forgot Password." Enter in your email address on the next screen and we will send you a temporary password.
If the "Forgot Password" link does not work, please reach out to support@parsely.com.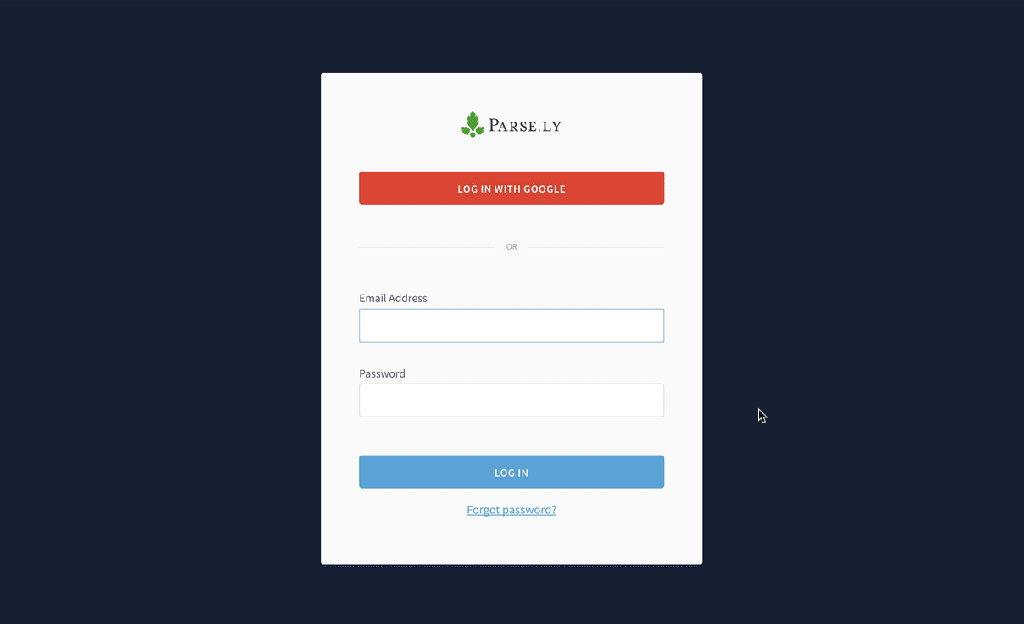 Last updated: December 02, 2022