A common question that our customers will sound something like this: "How are we doing on Social?" or "How is our content getting linked across tech media?"
With Referrer Groups, you can create and save groups of referrers and view their performance all at once – instead of inspecting each referrer individually or relying solely on our preset referrer categories.
Referrer Groups can be created and seen by all users in your Parse.ly dashboard.
Create a Referrer Group On the Referrers page, click the Referrer Groups tab.

Click Create New Referrer Group.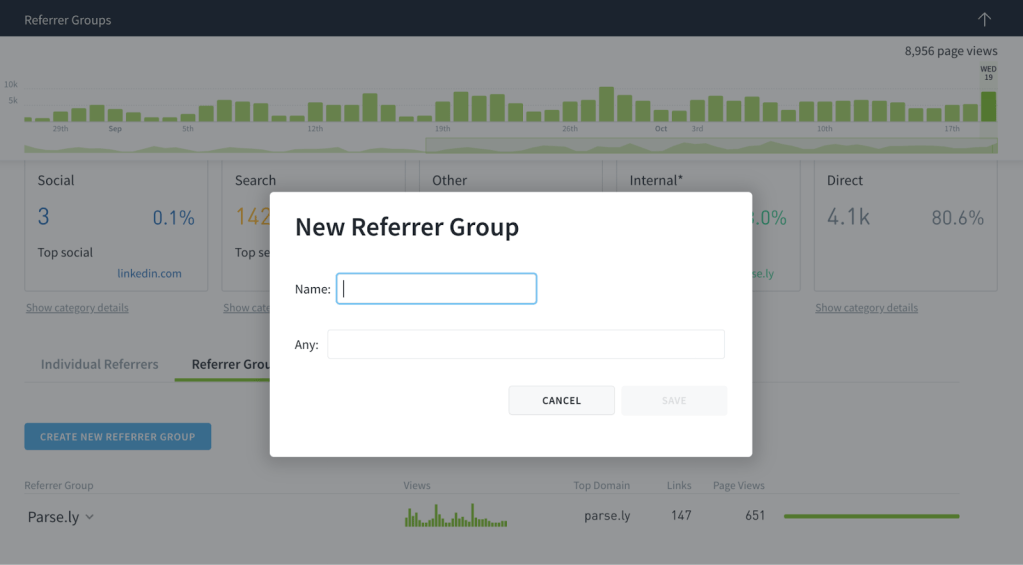 Enter a name for your group.
Select the referrers you want to include or exclude in your group.
Click Save. This Referrer Group is now visible to all users of your Parse.ly dashboard.
View Referrer Group details
From the Referrer Groups tab, click on a Referrer Group. This will show all the tags with traffic within that group. The default ranking is from most page views to least page views.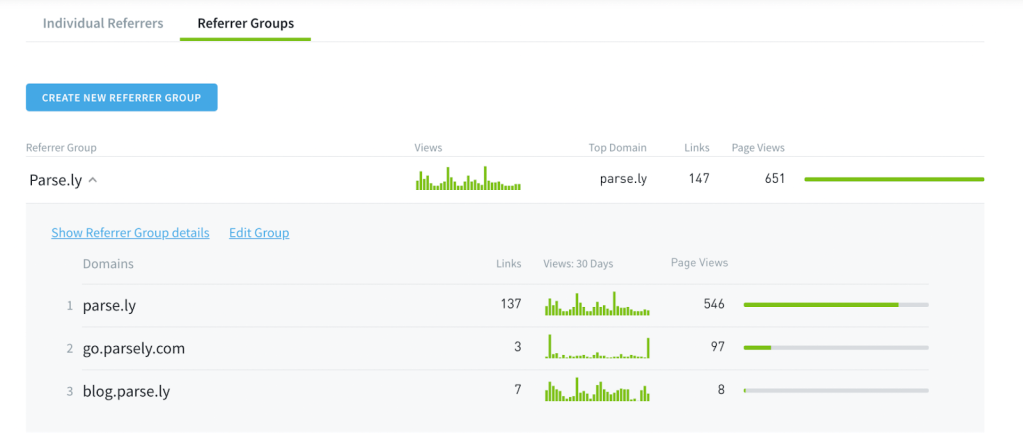 To see the posts written with these tags (and other details), click Show Tag Group Details.
Edit or delete a Referrer Group
From the Referrer Groups tab, select a Referrer Group.
Click Edit Group.
Make changes and click Save. Or, to delete a group, click Delete.
Referrer Group uses
Group referrers relevant to your team
If you're in charge of reporting on the performance of a team, you can add all the tags that matter to your team in one Referrer Group.
Group multiple versions of a similar Referrer
Sometimes a referrer repeats itself with variations on a domain. You can remedy this by creating a Referrer Group that contains all versions of that domain that you want to consider together when evaluating content performance.
Last updated: September 14, 2023