---
Learn how to set up custom Referrer Groups
Clicking on a specific referrer within the Referrers page of the Parse.ly Dashboard will generate a detailed view of all the posts, authors, sections, tags, and campaigns that have received traffic from this referrer. You can select different date ranges to view traffic that came from that referrer for certain dates. See below: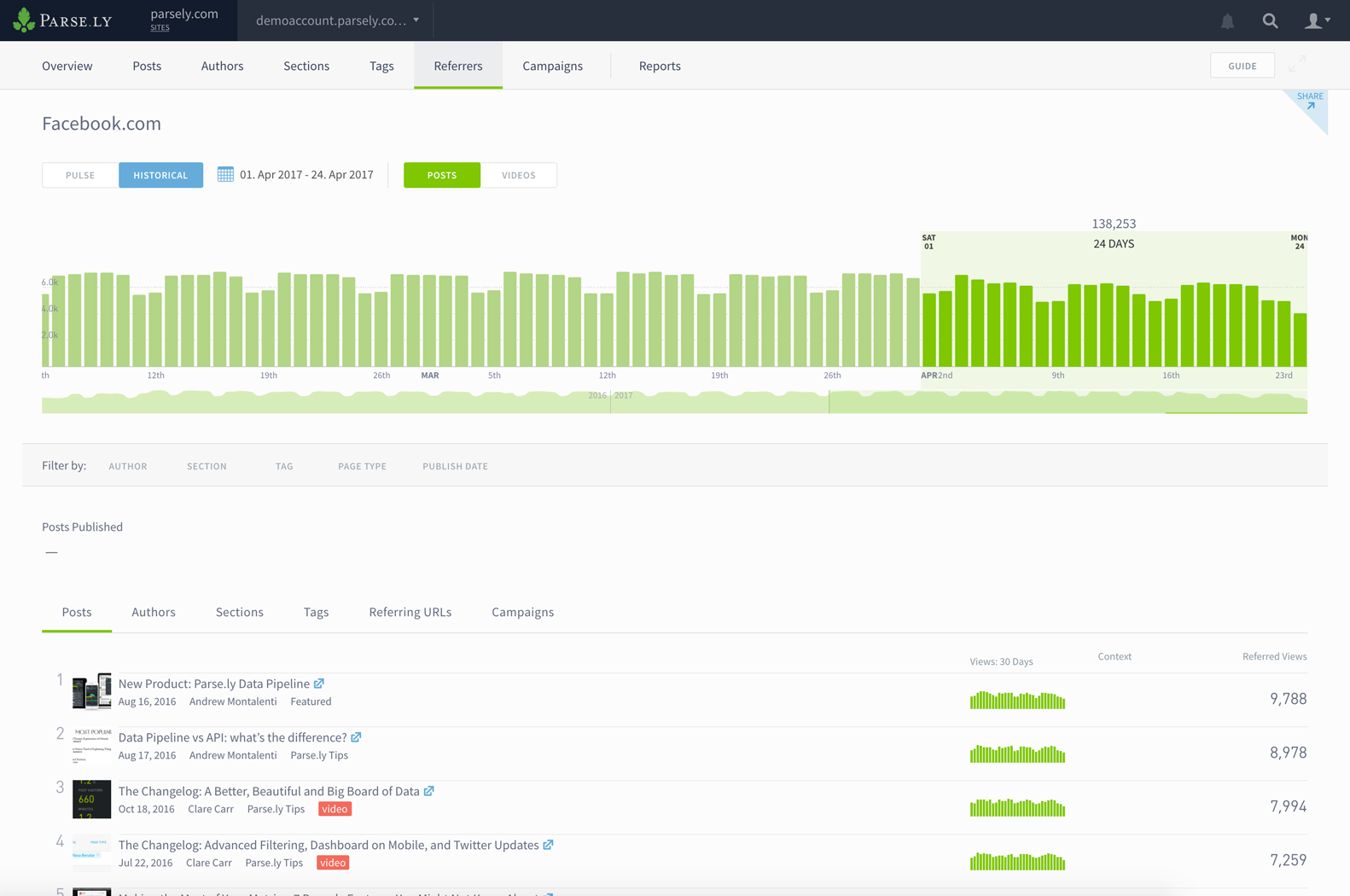 If you use the "Filter By" function below the bar graph you can further refine your results by authors, sections, tags, and publishing date
Tip – Exploring what stories, sections, and tags different referral sources send visitors to can help you understand the differences between readers that come from different places. You might find that stories that attract readers from Twitter are different than those on Facebook. Use this to help design better social posts and discussions.
The Detailed Referrer tab will show specific links, including Tweets, subreddits, or URLs that generated the visits. These can point to existing conversations about stories on the platform that your team can engage with. See the image below: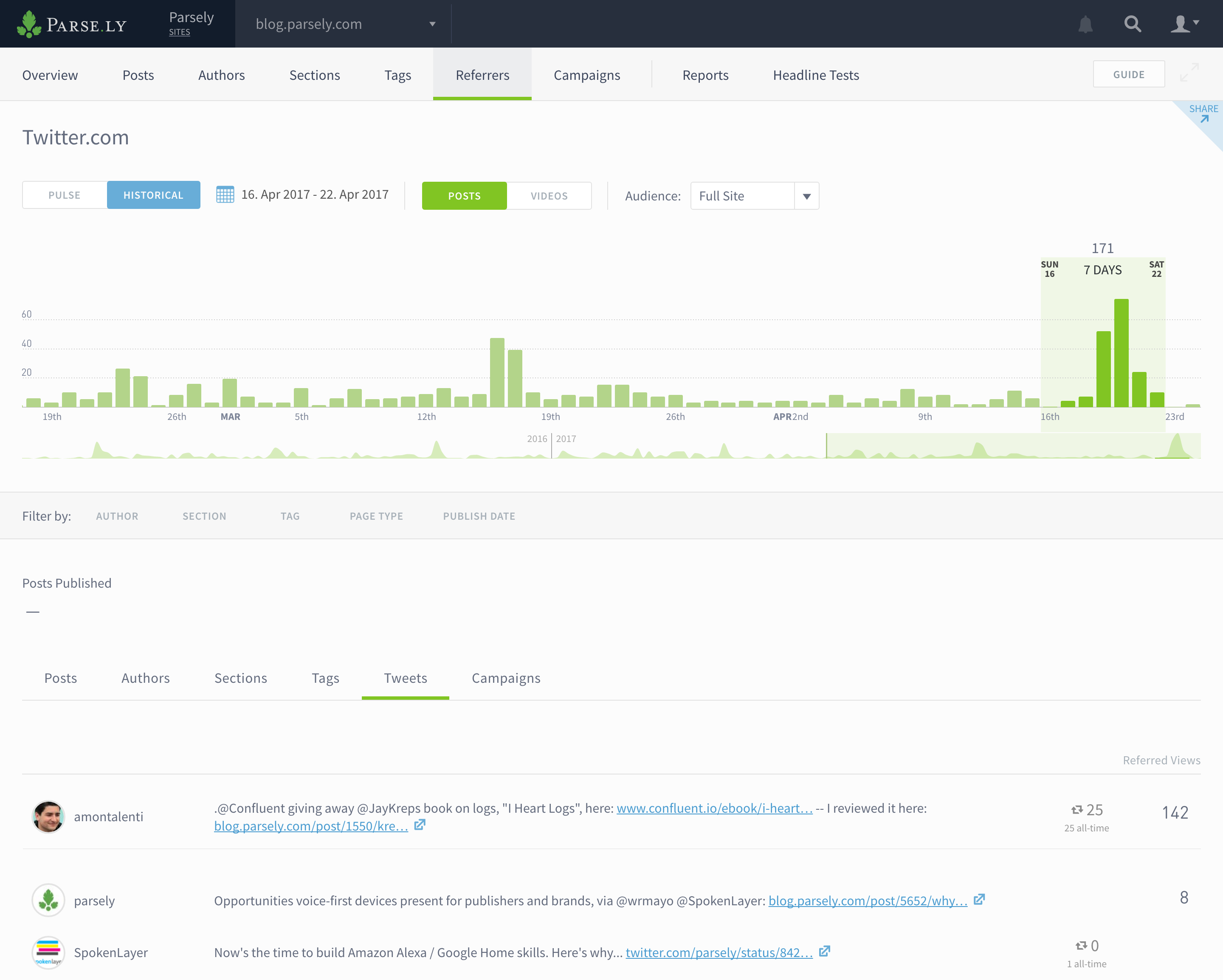 Last updated: January 02, 2023