Dashboard: Benchmark evergreen posts (beta)
Evergreen posts now appear in Benchmarks, allowing you to spot opportunities to refresh older pieces of content.
This feature is now available to beta test for certain Parse.ly customers. Please send your feedback to research@parsely.com.
Get a quick summary of this beta feature and how to use it in this video: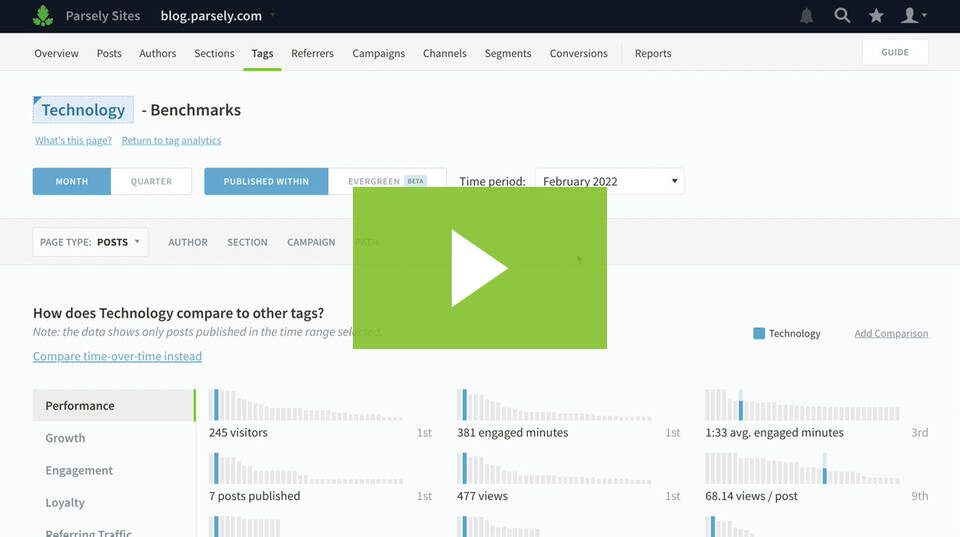 Why benchmark Evergreen posts?
Writing posts that consistently bring in traffic over a long period of time — and refreshing that content to stay relevant — is a key part of any SEO strategy. At Parse.ly, we refer to these types of posts as Evergreen.
But Benchmarks didn't show Evergreen content. You could only see the performance for posts that were published during the time frame selected. If you picked February 2022, you'd only see posts published during February 2022.
Now you can click on the Evergreen toggle, and you'll see Benchmarks data for all the Evergreen posts viewed during February 2022 (or whichever month or quarter you want). Click Published Within to see only the posts during the time period selected.
Navigate to Benchmarks
To navigate to a section benchmarks page, for example:
Go to the section listings page.
Click on a section name to go to its details page.
Click "See section benchmarks."
To see only Evergreen posts, click the "Evergreen" toggle.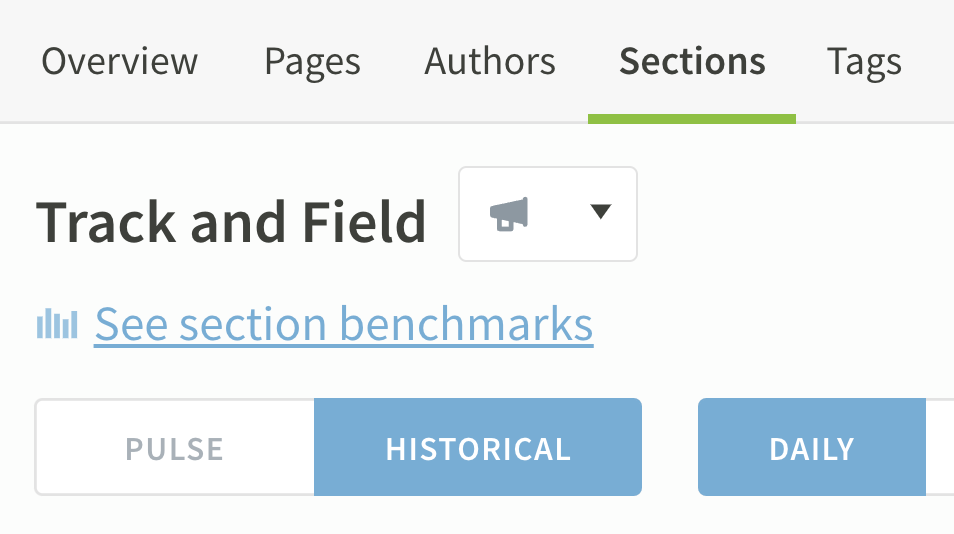 We'd love to hear your thoughts on this feature. Email us at research@parsely.com.
Last updated: December 02, 2022